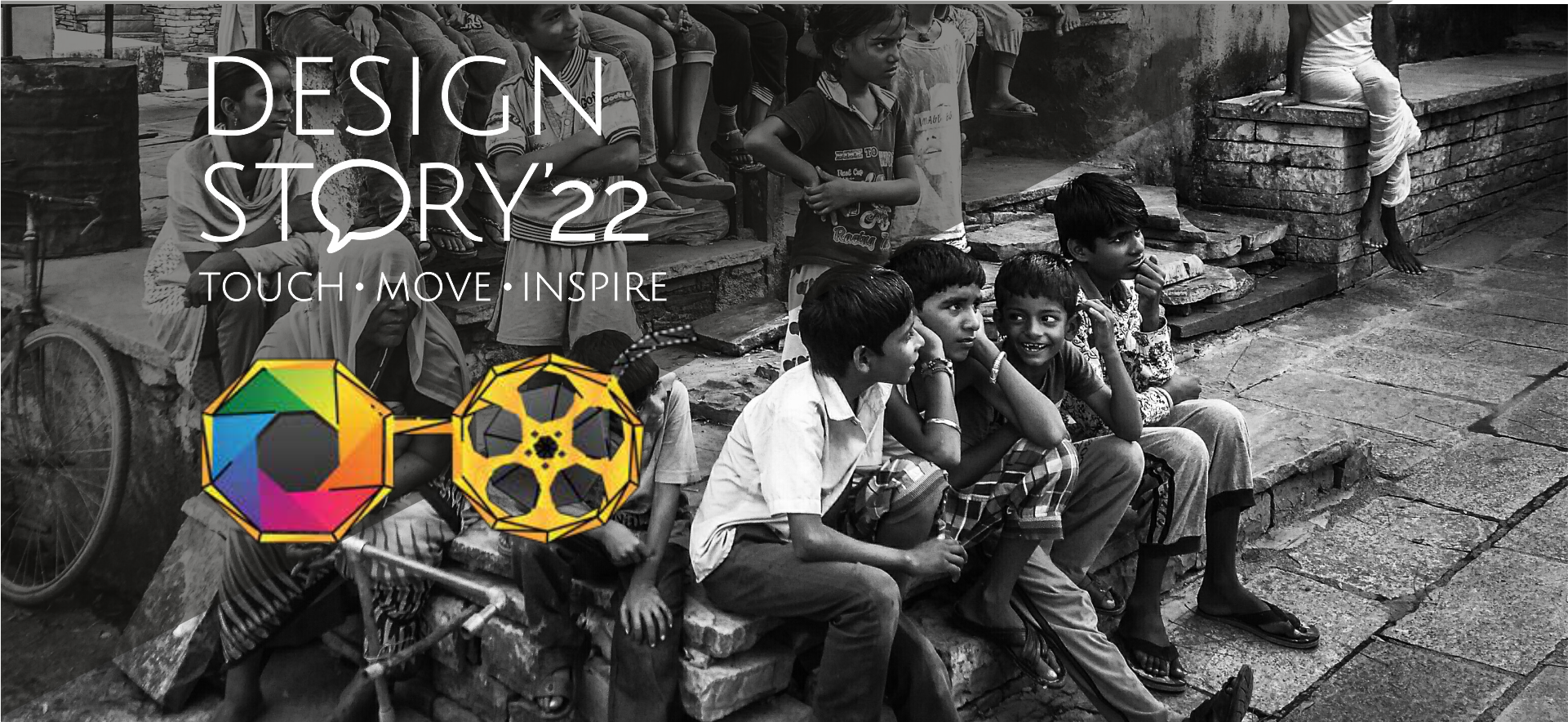 WHAT YOU NEED TO DO?
Dig deep through our stories of form, reform & transform that have shaped our culture, thoughts, beliefs and US! It's time to narrate your version of the story which has Touched, Moved and Inspired You, or the effect it has on people around you.
AIM
Interesting story telling using the prescribed media and relating to the Theme & Sub Themes. The story may relate to observations of way of life (rural & urban), habits, culture, environment, education, behaviour, health & healthcare, society, communication, transportation, professional practice, sports, social events etc.
THEME
Form. Reform. Transform.
Sub-Themes
| SOCIETY 5.0 | CREATIVITY 5.0 | DESIGN LEADERSHIP | HARMONIOUS LIVABILITY |
| --- | --- | --- | --- |
| Social Design | In the Digital Era | Management & Governance | Industrial |
| Infrastructures for 2050 | Innovation in Products for the VUCA World | Core Business | Medical |
| Gender Innovation | Experiential & Interaction Design | Reverse Mentoring | Lifestyle |
CATEGORIES
Two categories in each segment
Category A : Students
Category B : Professionals
Segments:
Reel

(Video) (upto 1 minute)

Visually record the world of your imagination for our future through a smart phone or a camera-video Full HD 1920p or 720p pictures. You can use any app to create videos, animations etc. Video Format: Mp4, MOV, AVI

Illustrations

(300dpi - format-JPEG/PNG)

Expressing through multimedia and different printmaking techniques to communicate your narrative on unlocking the forms, reform and transforms of the future Picture Format: PDF, High res. JPEG, Canvas Age Group: Students & Professionals

Photography

(1-3 pictures, min 8 Megapixels)

Capture the transformations for our future through a smart phone or a camera (Min 8 megapixel photo). Editing is not open in this segment, we want to see the reality that you observed. Picture Format: JPEG, RAW Age Group: Students & Professionals
JUDGMENT AND JURY CRITERIA
A panel will judge submissions and selected students/professional work will be curated and exhibited as part of the Design Culture Dialogue Series 2022 Exhibition/Installations. Glimpse of the chosen work shall also be available at www.designcommunication.org
Awarding Criteria
Originality of the story
Technical precision of the media used
Media Aesthetics & Composition
Creativity in Expression
Effectiveness of the message
How well it communicates the thought
How well it expresses the emotions of the story
How well is the entry in line with the theme
Please Note:
One person can upload only ONE ENTRY (1-3 pictures, min 8 Megapixels)
Story must be YOURS. You should have the original with you, failing which, your submission may be disqualified.
The criteria are based on:
Originality
Perspective (point of view)
Clear explanation of your entry (max. 30 words)
NO PARTICIPATION FEES
IMPORTANT DATES