I am Simran Mehta. I am a post-graduate in GPEM (Garment Production and Export Management) from ARCH College of Design and Business. I am very keen to make maximum utilization of waste, in any product that I make, while working in the Textile lab I found out that a lot of Textile waste is generated while making any garment, I thought of utilizing those textile wastes and generate beautiful products that can be used to enhance the garment and stylize looks. Products like brooch, mobile cover, neck ties, foot wares, purses and also products that can be used to decorate chandelier and home décor products can be created out of waste.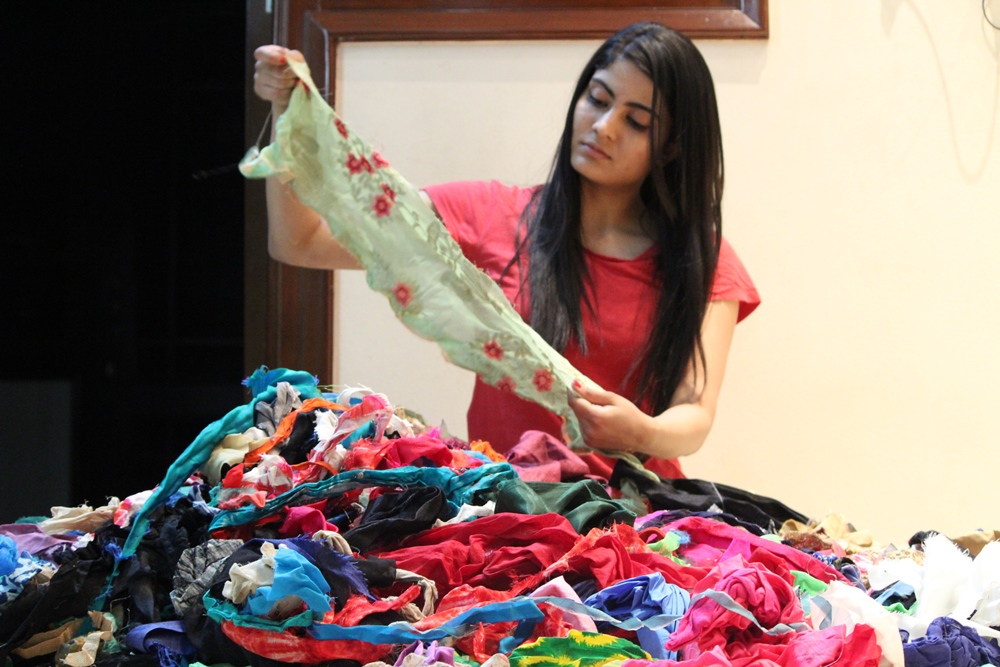 Simran Mehta looking at scrap to create garments and other useful products.
Textile fabrication and intake have increased significantly due to rise in global population evolution and enhancements in living standard. Due to the faster growth of the world population and modification in the consumer behavior towards fashion, textile fabrication and intake have increased considerably, leading to an increase in the quantity of textile wastes.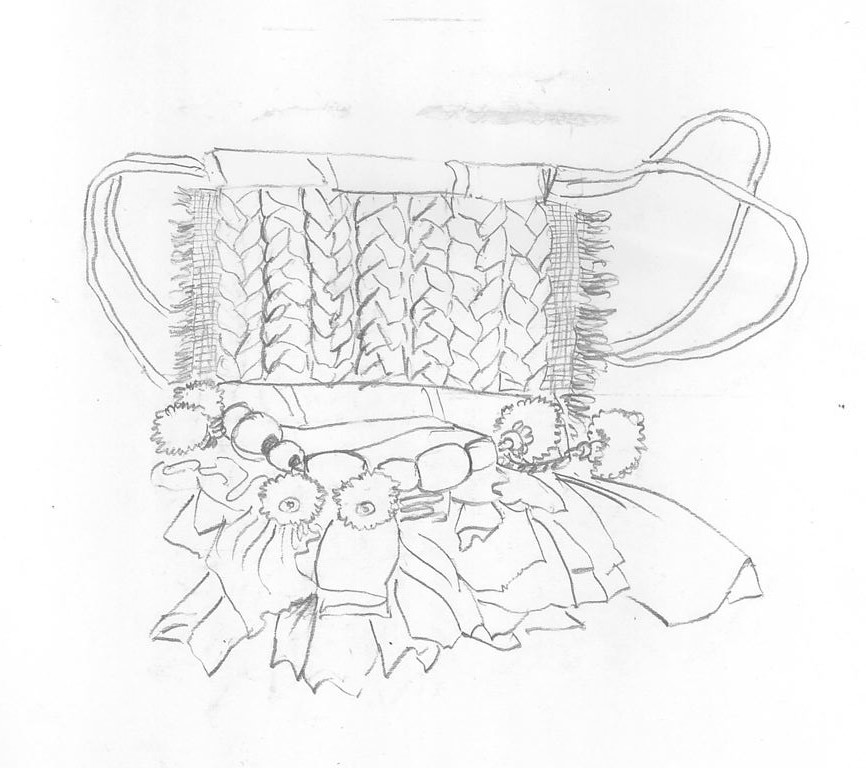 Sketch made by Simran of a neck-piece.
The project is focused on making the textile industry more sustainable by the use of textile waste as a raw material. The waste that occurs during the manufacturing process has been used to convert the unused fabric scraps in useful fashion accessories, so that waste can be eliminated even after post construction of a garment because fashion accessories play an important role in visual impression of a garment and also enhances the personality of the wearer. The making of fashion accessories through textile waste is a new start to convert unsustainable fashion industry into sustainable ones.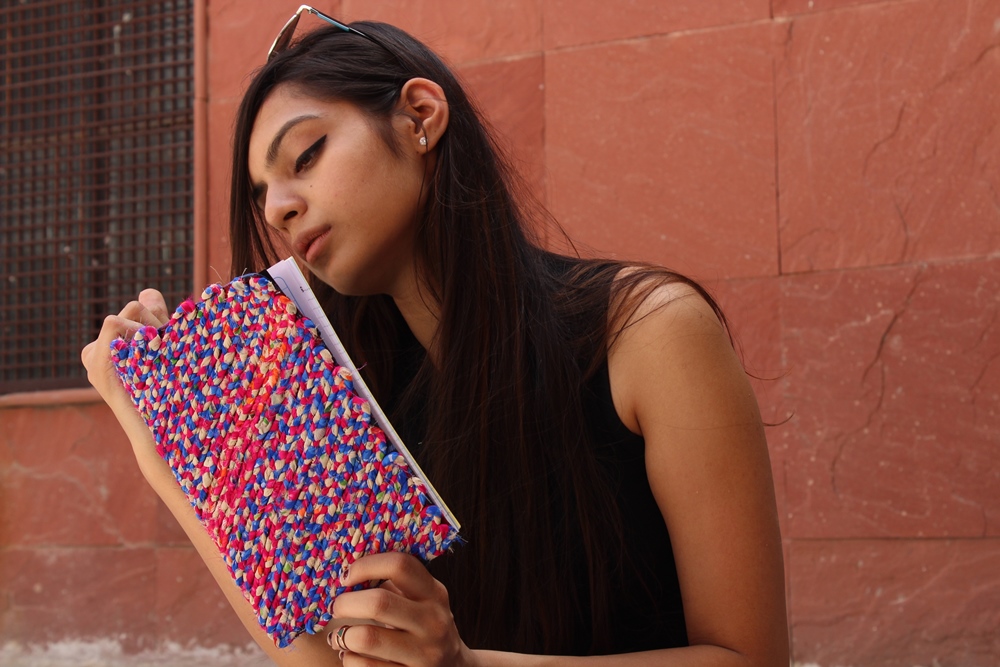 Model Shraddha Bajaj showcasing a 'book/diary cover' made by Simran Mehta using Textile waste.
Message:
RECYCLING of textile waste is important because throwing away clothes is not only wasteful but harmful to the society. Textile rags can be recycled and It also helps in reducing cost of purchasing material. The development of fashion accessories from the waste of leftover fabric would provide entrepreneurs a new idea for making use of different waste fabrics to produce new products along with different embellishments to start with very low investments.