The hardships facing managing successful arts and cultural organization in the world are way too many and it is not going to get any better!" Professor Ian King explains, "Yet, our understanding of the global picture of good practice in 'cultural governance' is weak. Predominantly, what we know is gathered from a narrow literature and set of understandings that are mainly western (from predictable locations, for example, UK, USA, and Europe), and in fact, our concern is that these perspectives might be doing more harm than good!".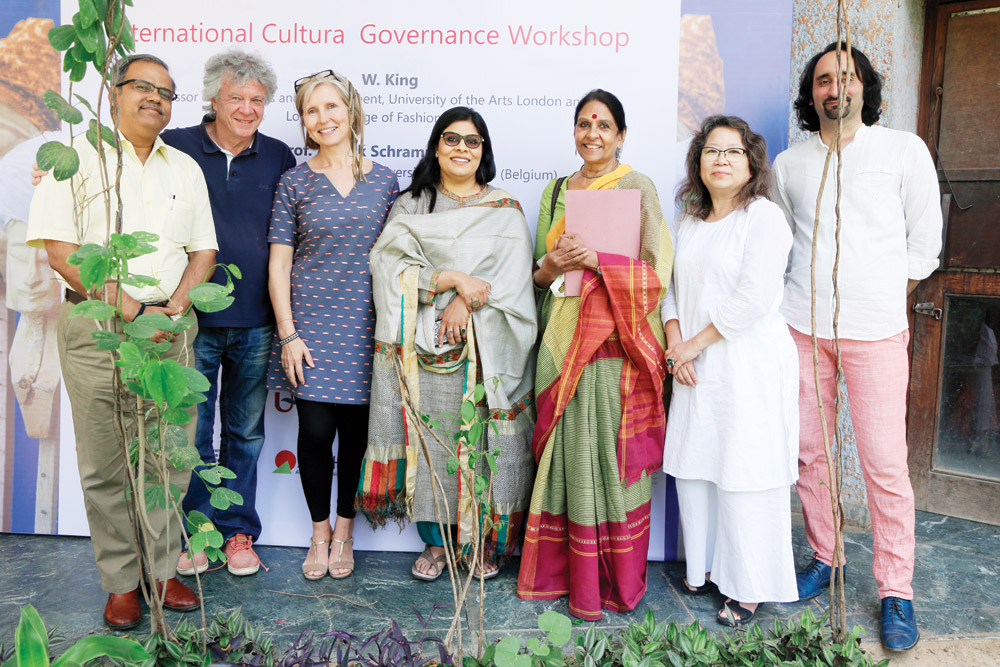 Prof Ian King, UAL, Prof. Annick Schramme, Ms.Archana Surana, and Ms.Jaya Jaitley at the Cultural Governance conference hosted by ARCH in New Delhi
Cultural governance goes beyond regular-setting frameworks, public guidelines, infrastructures, institutional proficiency, and procedures deliberated to foster inclusive cultural development, structure dynamic cultural sectors, and promote diversity. Cultural governance plays an important role in making culture bestow inclusive, rights-based human growth.
India has its own cultural identity, considering its political, geographical and historical status. Considering the diversity and uniqueness of India, the principles and local application of Cultural Governance in the Indian ecosystem are well-defined. The role, composition, funding, utility, and impact of cultural organizations in reviving Indian art forms and culture is immense.
Cultural governance has surfaced as a novel and constructive organizational and financial setup which aids local, traditional and regional cultural activities. It is notified that the successful rendering of cultural governance depends upon tactical affiliation between cultural stake-holders, enthusiastic citizens and stable funding mechanisms.
It is recognized that vital aspects of India's cultural heritage, both tangible and intangible, provide resourceful resources of influence and learning to India's development challenges. Cultural values, ancient heritage, and beliefs together with current governance systems and practices can guide us finding a way ahead in catering to the challenges India faces.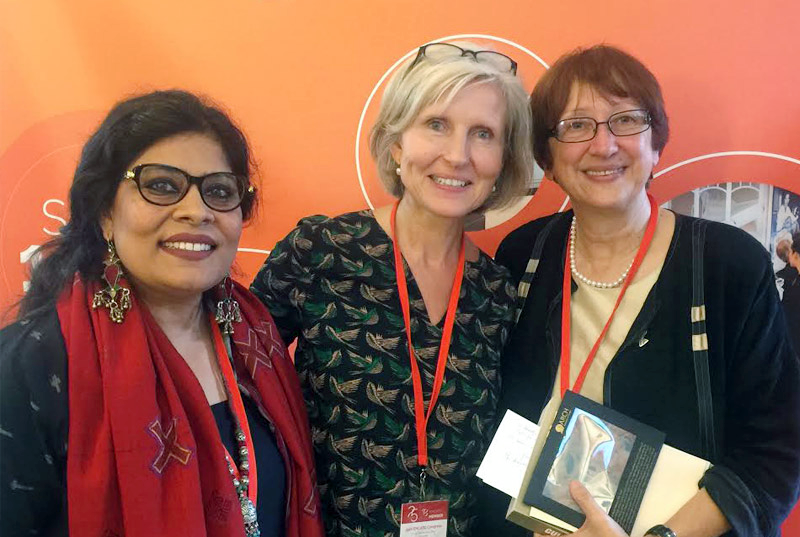 Ms. Archana Surana with, Prof. Annick Schramme and Unesco Chair for Culture Milena Dragicevic Sesic at Brussels-Belgium
ARCH hosted an International Cultural Governance workshop in India as a part of a 9 country tour with ENCATC under the leadership of Prof. Annick Schramme & Prof. Ian King. Government of Rajasthan pitched in with ARCH, the organising host institution in India, to the International Cultural Governance project. ARCH facilitated and coordinated the bringing together of key people involved in the challenges of managing arts and cultural organisations in India.