Derived from the word Khadder, Khadi was the symbol of India's freedom movement.
As a fabric, Khadi is the most appropriate textile for India's tropical climate because it is a versatile fabric, which keeps cool in summer and warm in winter.
Swaraj movement and Swadeshi movement led by Gandhi was more than just India's fight against colonialism, which led to bringing Khadi into the mainstream of Indian wear for the masses. Originally the movement was aimed at boycotting foreign goods, in a bid to improve the country's economy. Started as a movement for self-reliance, the heritage of Khadi has today become one of the most sought-after handloom fabrics.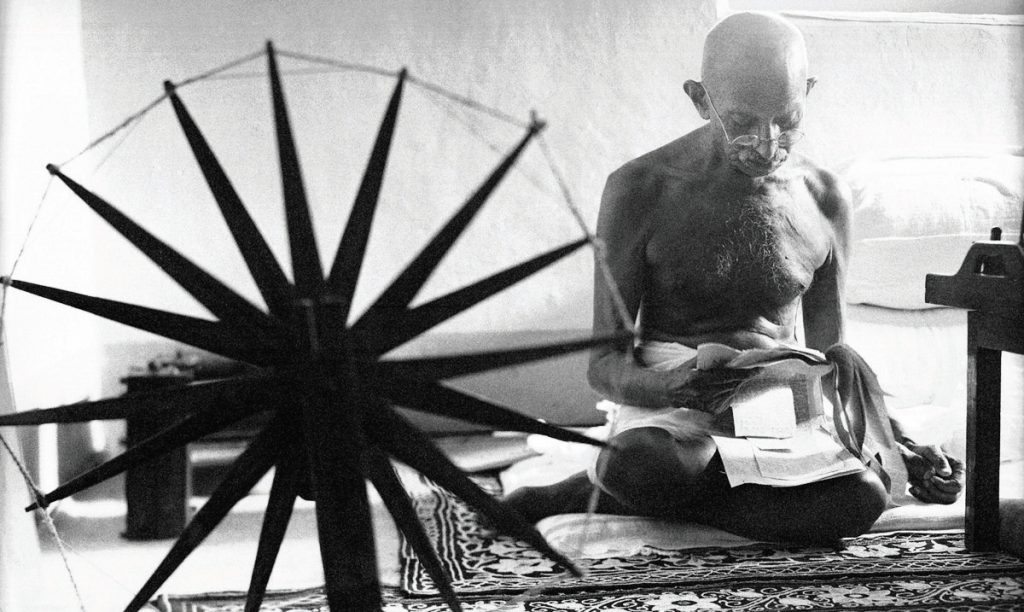 Appointing acclaimed designer Ms. Ritu Beri as their advisor, the KVIC, Khadi, Village, and Industries Commission strengthened the case of khadi in light of the changing fashion landscape. Did you know that as per the Indian Flag code, it cannot be printed on any other fabric apart from Khadi, if a flying flag is made with any other material, the offense is punishable by law?
Brands like Fabindia and designers like Sabyasachi Mukherji, Ritu Kumar, Rohit Bal have been relentlessly working towards the promotion of handloom textiles, including Khadi.
In furtherance of the belief that the future of fashion lies in being sustainable, Khadi was the highlight of the annual fashion show GABA organized by ARCH College of Design and Business. As part of our vision of helping unleash the natural potential of our students, we got ten of our promising fashion design students empaneled with the Khadi & Village Industries Board to participate in the 'Khadi Garment Design Competition – 2013' that offers a unique opportunity to the budding Designers to design & showcase their products with their Tag across the country at renowned Khadi Retail Stores. The students were asked to present their final garments (prototypes) for the proposed exhibition which was organized by KVIB, held at JKK Jaipur.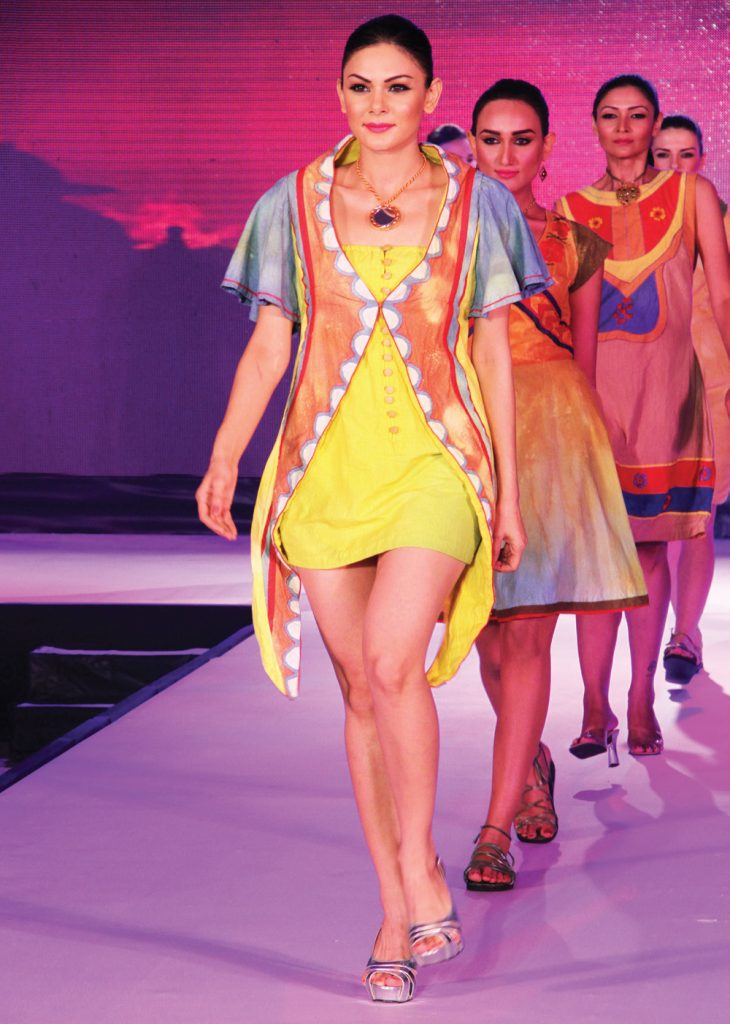 Khadi before independence was considered as the fabric for the political leaders and the rural people. But now it has found its way into the wardrobe of fashion-conscious people.
Previously Khadi was dyed in earthy color tones and was used to make traditional garments but now designers are experimenting dyed Khadi with striking colors like lime green, violet, baby pink, turquoise blue, etc. Stylish garments like miniskirts, halter neck tops, racer tops, tunics etc. are made from Khadi. It has become a style quotient for the masses and the young crowd of modern India. Innovative cuts and design are now becoming synonymous to the industry and being loved by many.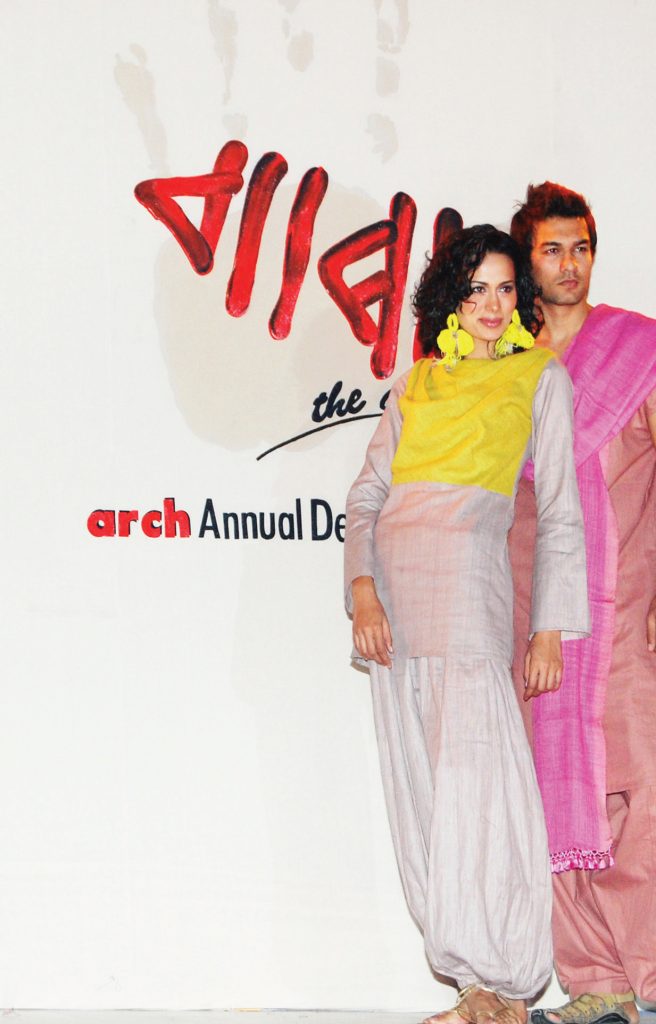 Arch collaborated with Khadi Board & International designer Bibi Russel to develop a complete sample set for her men's & women's wear collection & making a complete set of design illustrations, specification sheets & production pattern. Bibi Russell says "One should think inside the place, locally. I use local materials to produce the world-class design. For instance, take Khadi: Khadi does not mean you have to make something that looks like a politician's dress. You can make young things out of Khadi. I make diversified products using local fabric and materials."
One of the students Priya Bagla, Fashion Design, designed a garment for 'Rajasthan Khadi & Gramodyog Board' to promote the use of khadi fabric in today's world and was based on the selected theme – oceans. The fabric used is cotton khadi with different construction techniques, sequins, and beads.