Continuous learning and evolution of creative skills are essential for surviving in the design world which is escalating rapidly towards digitalisation. Intellectuals who focus on critical and creative thinking use their imagination to produce real ideas to ensure a positive global change in society by improving their creative ability. Today, society is not a part of the design rather design is a part of society 5.0 which ensures the growth of design thinkers towards becoming successful design leaders. The designers are likely to get triggered by societal situations which bring life in their inner leader to face the world with interactive designs which might scream the story of people and their community. Therefore, this session at JLF by Ms Archana Surana, Founder & Director ARCH College of Design & Business addresses the fit of design in leadership and society.
When Jaipur Literature Festival had the renowned lady from the Design world:
JLF – The Jaipur Literature Fest is the world's largest literary festival, scheduled for 10-14 March 2022 in Clarks Amer, Jaipur. It provided an opportunity for design thinkers to know about the design culture, its forms and functions in the society through an incredible panel member Ms Archana Surana, the Founder and Director of ARCH College of Design & Business who was in conversation with Mr Satish Gokhale, Industrial and Product Designer, Founder Director, Design Directions Pvt. Ltd. & Founding Member, Association of Designers of India (ADI) on 13th March 2022 at 3 PM. They talked about design becoming more societal and its boundaries are no longer limited to just products and infrastructure.
Introducing the concept of Society 5.0 and leadership involved in the design world today: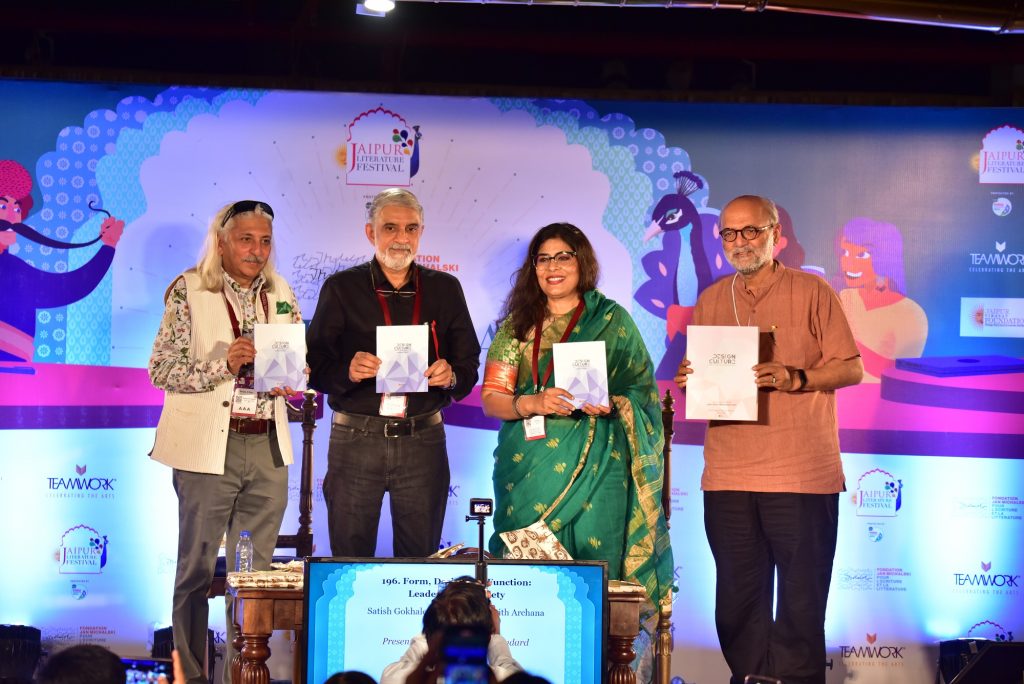 Society 5.0 is not just about designing great products, it's about becoming great designers and leaders to ensure you fulfil your role in the ecosystem to create harmonious livability in society. It is about using the art of design as a medium to address complex human problems and prioritize social issues. It aims to create a collaborative community of ideas and improve the performance of your vision and understanding of the design world. According to them, if leadership is about winning, then the possible winners to look for are clients, consumers, and, most importantly, society as a whole. While talking about Four Wins in the industry, it's important to know that the last win is called incidental win which is attained when your product is excellent and its delivery in the market is achieved successfully by consumers due to the product's sustainability and relatable story then your work gets recognized and awarded. However, the first three wins are vital for design thinkers during their slow and steady flow in the design world.
The value that an Indian market holds due to its cultural and multi-diverse advantages is extremely high. Therefore, one should realize the power of Made in India and the voices of the stories associated with them:
We have a lot of talent which can be used to conquer the world but we usually take a step backwards and become followers. This leads to a pullback in evolution and uniqueness. However, today our Indian design culture is taking over the international market but we still do not recognize its true strength, rather we rely on international brands to rebrand our products with beautiful packaging and then we will think something in that direction. Indian design thinkers are slowly recognising that designing is not a single entity task, it requires you to collaborate and learn from the other person's part to ensure the best quality product in the market. Also, many Indians have excellent thought processes, it only needs to be channelised and structured beautifully to achieve success towards the made in India pathway. Most of the successful Indian companies today have their design narratives and voices to speak their true and impactful stories. The design thinkers should learn to express their design sensibility present within them to move towards becoming great design leaders as Indian designs carry a lot of market value in the global market if you are capable enough to make them understand your story.
What meaning does creativity hold in this New Era of global digitalisation?
Digitalisation has pushed everybody to be creative. Creativity today is not about whether you are obsessed with ideas or you have a sense of commitment, you must let your mind wander to find ways to achieve internal success and creativity. It is about taking risks and putting yourself out in the ecosystem to understand various societal situations. You should engage with the creative arts of your perspectives and even others to never hold back from thinking about any opportunities which you might get. It is the best way to find the design projects you want or become successful entrepreneurs and take them to exciting new levels, both individually and professionally. Incorporating the cultural background and modern beauty of digital creativity in one design can create something new and interesting.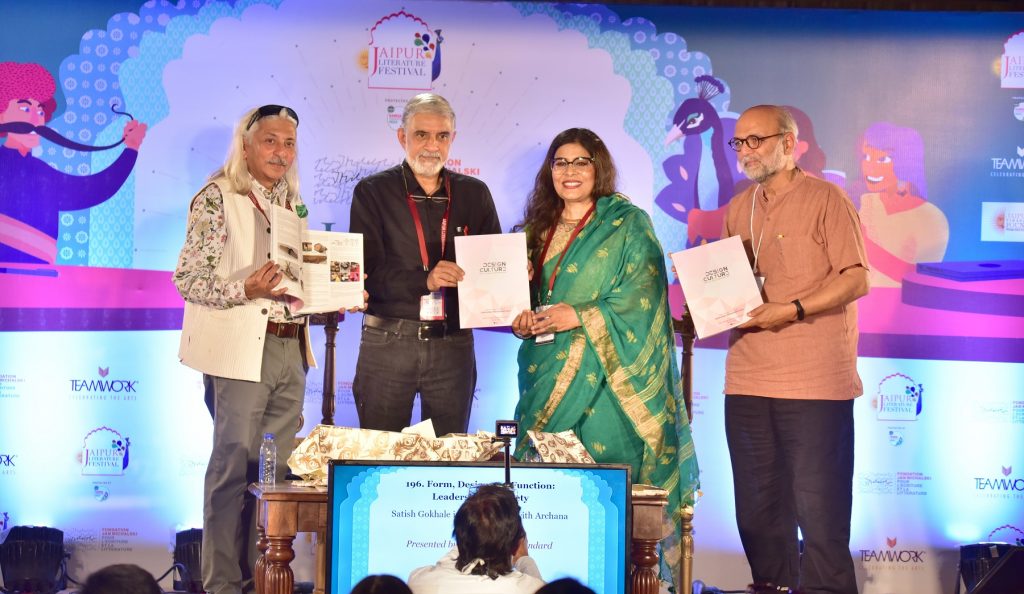 How PCDC at ARCH College of Design and Business is encouraging design thinkers to find evolved solutions for societal needs and responsibilities?
Keeping all these points in mind the theme of Pink City Design Confluence 2022 was created, named, Form, Reform, and Transform. Through this opportunity, the design thinkers will get a chance to learn about the true meaning of design and how it is defined in various segments such as Society 5.0, Creativity 5.0, Design Leadership, and how creating safe and sustainable design is important for survival in the future. It encourages you to get into designing which leads the world to be a better place to live in by making a true difference and teaches ways to understand it better. Design always addresses the future as bookish knowledge in this field can never develop your position. Therefore, you need to undertake learnings for others' stories and mistakes to become true and successful designers in the future.
Final Word:
However, in today's era, the design thinkers need to be more practical in terms of what their design speaks or stands for to step towards expanding the Culture of the Design world among the creative and innovative space for a better future in this evolving, uncertain, complex and mysterious world. Therefore, to know more on this topic and get expertise from 30+ inspiring speakers from 10 countries, go and register yourself to Pink City Design Confluence 2022. You can get further details from the website of ARCH College of Design and Business.