The orientation program held at ARCH campus on 9th July 2018 was designed to support ongoing students, as they proceed with their journey at ARCH. During the course of the session, students were gradually re-introduced to life at the college ensuring a smooth transition to the next year, from academics and community norms to resources and support services.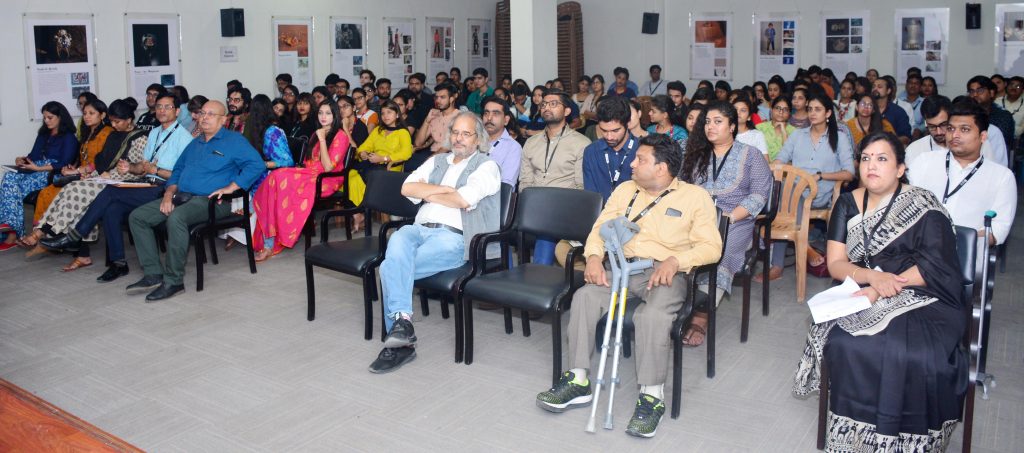 Creative orientation speakers designed informative presentations for current students to learn more about the Institution while familiarizing themselves with the new faculty members.
A welcome address was given by Dy-Head Academics, Dr. Neena Jaju Pingaley. She briefed the students regarding the current happenings in the sphere of Design education and how the students can gear themselves up to face the current challenges being faced by Designers. She encouraged students to create portfolios, incorporating their whole Design experience and connect with Design students from all across the globe. She cited an example of how students of Hyderabad are helping each other out by creating a networking platform. She reminded the students about the 'Vision of ARCH', its core values, impact areas, business priorities and critical action areas.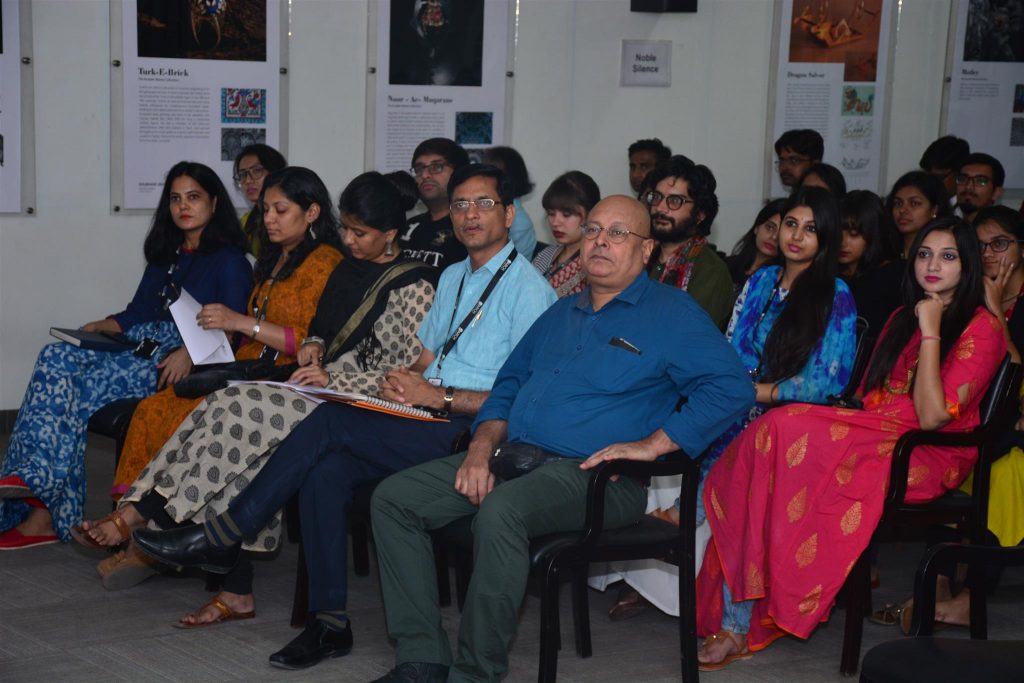 Faculty coordinator Richa Lakwal introduced new faculty members of ARCH to the students and told them about how college is going to serve the student community in their onwards journey of Design education.
Sampat Jhorar(Interior Design), Anirudh Singh Rathore(Interior Design), Shruti Sharma(Interior Design), Jyoti Singh Chauhan(Design Communication), Manika Sharma(Design Communication), Yash Purohit(Jewelry Design) and Akshay Agrawal (Jewelery Design).
Nokil Singh (Product Design), Leticia Soares(Product Design), Abhimanyu(Design Communication), Pooja Lakwal(Product Design), Kartik Bajoria(Professional Development), Paras Narhari(Interior Design), Pooja Daga(Interior Design), Vinod Kumar Sharma(Interior Design) would be joining ARCH very soon in different capacities.
A motivational movie was shown giving a message to the students.
Senior Faculty member of Jewelry Design, Mr. Yashpal Dagur told the students about the new ERP software; which manages the entire administration, campus operations, and academic management in an efficient way and will be an effective aid for the students.
Director at Mr. P Mediaworks, Shobhit Taneja encouraged the students to promote their work on social media and made them more aware of how social media can be utilized more effectively as a strategic communication tool.
Founder and Director of ARCH Ms. Archana Surana concluded the entire program by making the students realize their dreams and true potential employing the SWOT analysis technique. Her focus was on the overall development of students in a way that they could channelize their energies for self-development and contribute towards a better world as Designers. Students shared their dreams and aspirations with the entire audience and Ms. Archana Surana helped them develop a deeper understanding of how to go about fulfilling their dreams.