This article has been written by Pranjal Joshi
It is usually perceived that the deprived and poor cannot achieve as much as the affluent do. It may be true to a certain extent, but there are many individuals who rose up from poverty and established themselves as 'men of success'.
Orrisa is believed to be among the most poverty-stricken places in the world. Born at Jagganath Puri in Orrisa, a person who loved to play with sand on the beaches of Puri in his childhood, carving sculptures of gods and goddesses on the sea shore went to become one of the greatest sand artists in the world.
Sudarsan Pattnaik is undoubtedly the greatest sand artist in India. Neither he ever received any professional training nor there was a guru to guide him. But by the grace of Almighty; Sudarsan perfected, popularized and established the art of making sculptures using sand.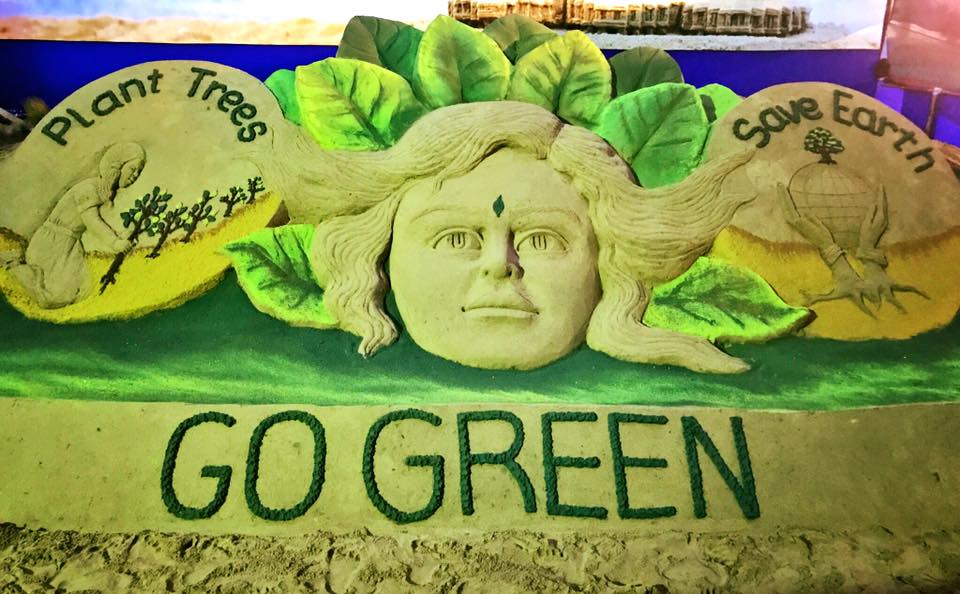 Message of 'Go Green' given by Sudarsan Pattnaik using his art
He is the pioneer of sand art in India. He designed hundreds of sand sculptures and won many awards and honors for his excellence. He got his name in the Guinness Book of World Records by building the world's tallest sand castle which was 48 feet and 8 inches (14.84 meter) at the famous Puri beach. He broke the record of 45 feet and 10-inches sand castle which was created in USA. He has used his art to spread awareness for special causes among people.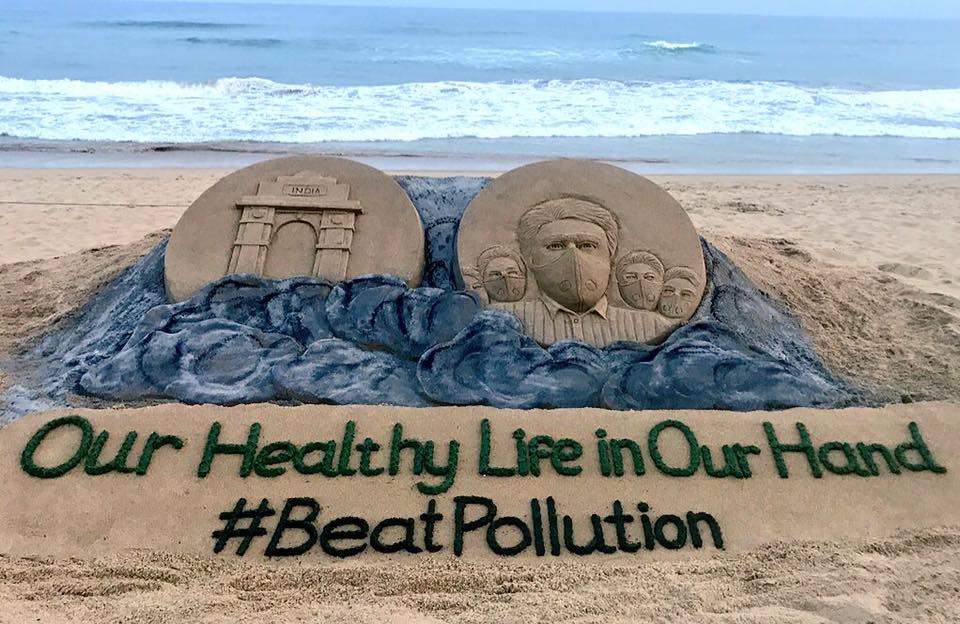 Save Pollution' message given by Sudarsan Pattnaik(right) and his creation(left)
He has won several awards and accolades for the immense contribution he made in the field of Sand Art and the magnificent sculptures he designed. He was awarded the Padma Shri; his name has featured in Limca Book of Records 5 times and was crowned the World Champion of Sand Art at the Championship held in Berlin in 2008, just to name a few honors he received.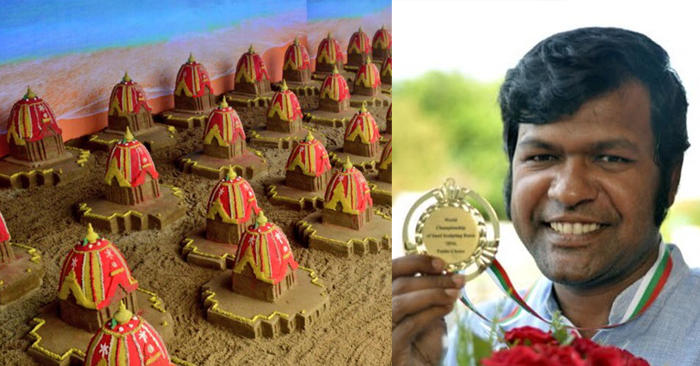 Sudarsan Pattnaik with a medal(right) and his creation(left)
Sudarsan is a youth icon for the awareness he has brought, contribution he has made and the messages he has been giving using his art and talent.