This article has been written by Pranjal Joshi based on his conservation with Ayushi Sharma
Vrindavan is a sacred place which takes its name from forest of Tulsi or the holy Basil. Ayushi Sharma is a post-graduate student of Garment Production and Export Management at ARCH College of Design and Business. She belongs to Vrindavan, the city of Shri Krishna. She has been inspired from sacred geometries like Shri Yantra, Swastik etc. 'Flower of life' which is related to the chakras of our life also inspired her. She created garments using Tulsi and Chandan beads which give coolness and positivity. She makes good use of Organic(Silk) fabric to create her garments.
Ayushi Sharma narrates her experience at ARCH.
"When I came to ARCH, I was new to the world of Fashion Designing as I did my graduation in Commerce. Good basic knowledge is given at ARCH in the Foundation itself. There are many guest lectures, industry visits, seminars and workshops here which are very helpful for a student.
Faculty personally focuses on each and every student, which helps students to complete things on time. I also got knowledge from fields of Interior Designing, Jewellery Design and Product Design.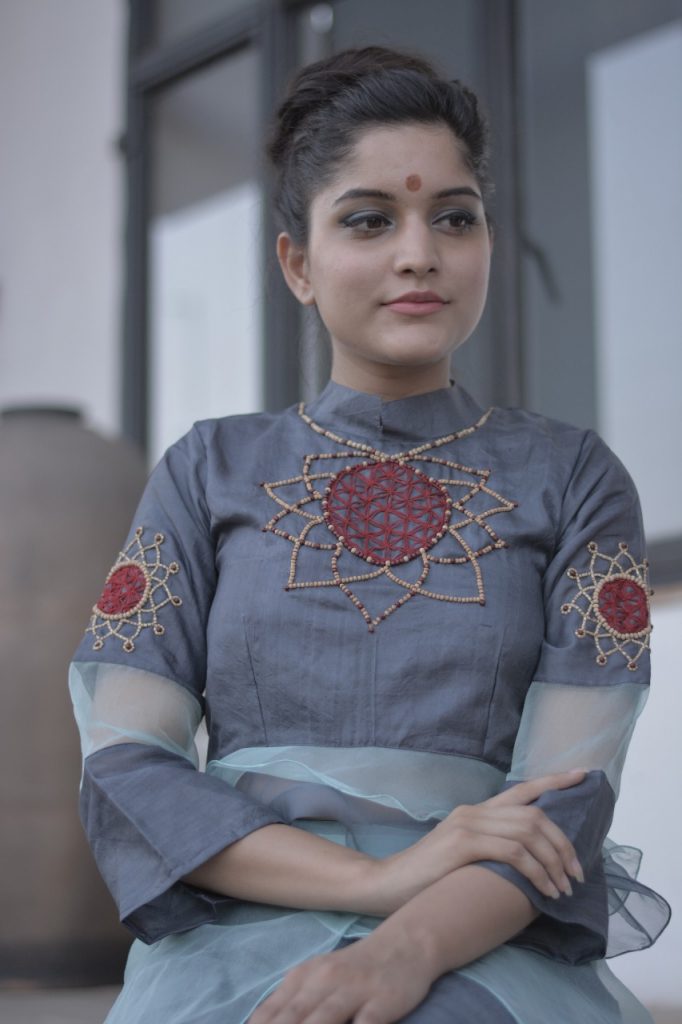 Model named Deepshita(also a student at ARCH) wearing Ayushi's collection
Business planning was taught to us in the Accelerator program. I wish to have my own Fashion Design label in future. Students have been placed even in brands like Gucci and Armani etc. I learnt the importance of punctuality and regularity in my life at ARCH, these are important attributes for a Designer.
In this college, I got good knowledge of Design elements. Accelerator program was my best experience in this college, since I got to learn about making a Business plan at such a young age from eminent experts of their relative fields.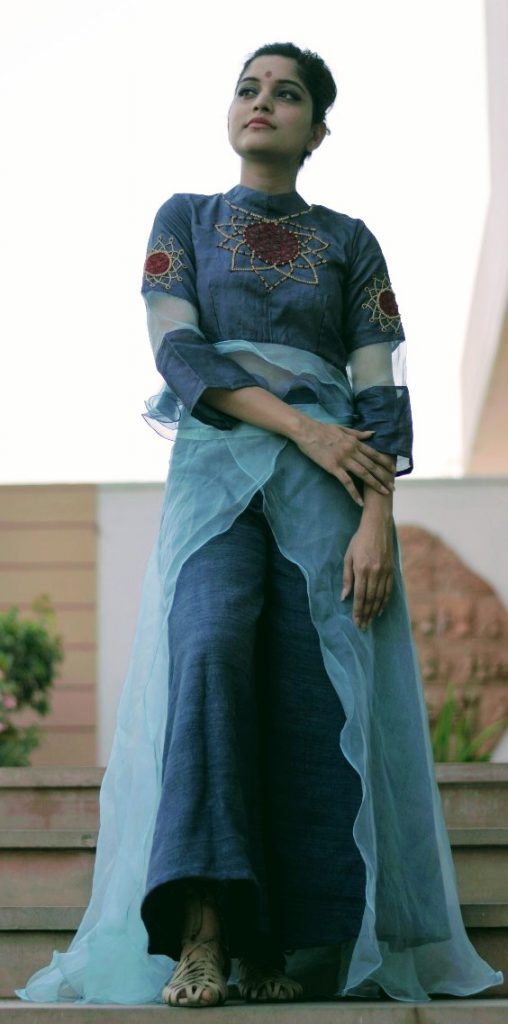 Model named Deepshita(also a student at ARCH) wearing Ayushi's collection
The products I created were also showcased in Vastra-2017 which is a trade fair and conference on textiles and apparels.
My favorite classes at ARCH were illustration classes, which were given by Rachna Goyal ma'am. In illustration classes, I worked in all mediums of colors. I want to work with a good Design label in the Fashion industry for 2 years and then have my own Fashion Design label.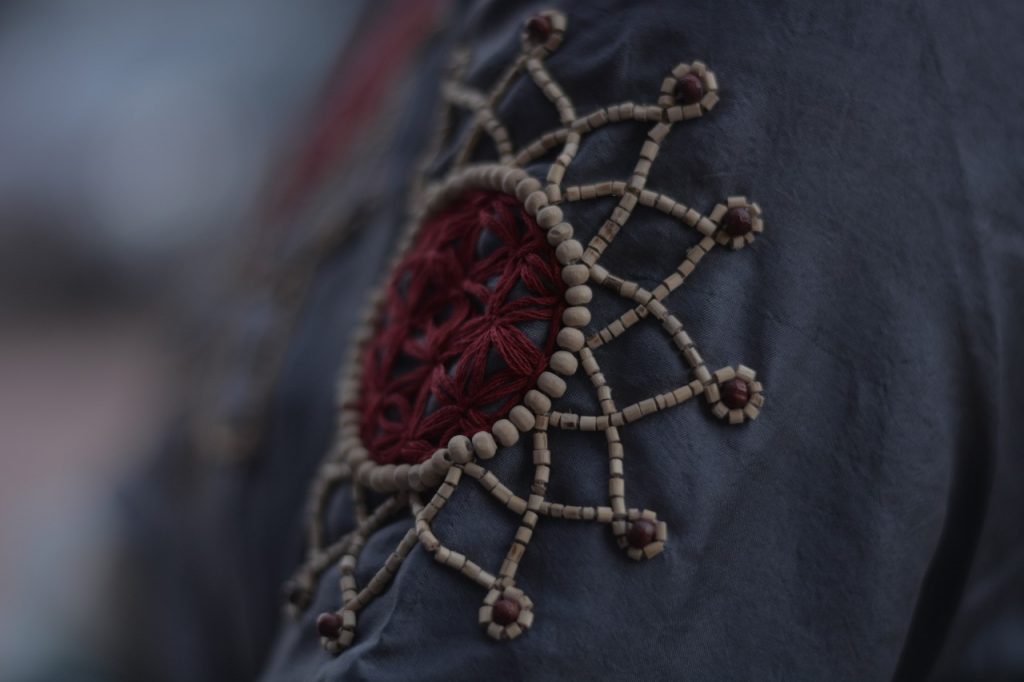 Design 
I wish to make Organic clothes in my Fashion label. Organic clothes are made from materials raised in or grown in compliance with organic agricultural standards."