Chirag Mistry from Ahmedabad is a final year student of Post Graduate course in Garment Production and Export Management at ARCH College of Design and Business.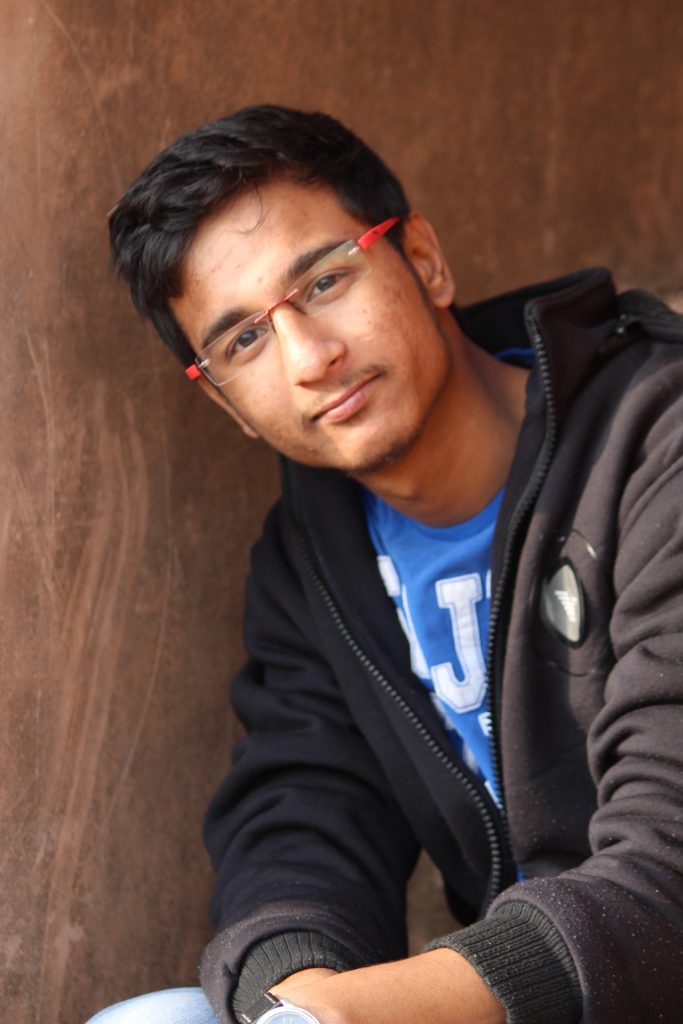 Chirag Mistry
Inspiration in him comes from history. Personally, he feels that history is a good topic to work on. He likes studying cultures of the past. The Viking Age (793 – 1066 AD) is a period in European history, especially Northern European and Scandinavian history, following the Germanic Iron Age. It is the period of history when Scandinavian Norsemen explored Europe by its seas and rivers for trade, raids, colonization, and conquest.
Chirag did brainstorming and brought up his collection.
In the 'Orange Jacket' shown in the photo motif used for surface, development has been made using laser-cutting processes. Viking has used an expression 'fire-eye' which has been used to create mold. Long sheet with Batman sleeve (resembling wings). The inner garment has been made from 'Cotton khadi'; the same motif has been used with a different placement. Colors have been made suiting the winter season.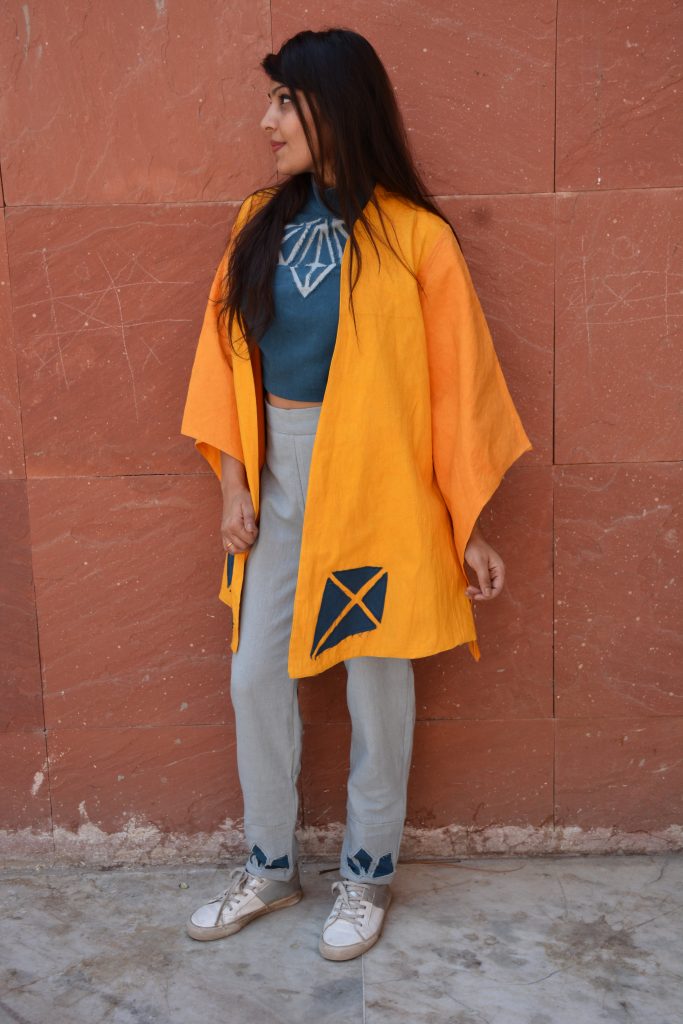 Long jacket with the wing sleeves, trouser and top winter wear. Surface developed with fabric patch motif from Viking Era named "fire eye".
Another garment which is blue in color is a single-piece garment with its front open. Camel leather (artificial leather) has been used to create patches. Symbol used in the patch is called fertility, it has been inspired from the Viking symbol.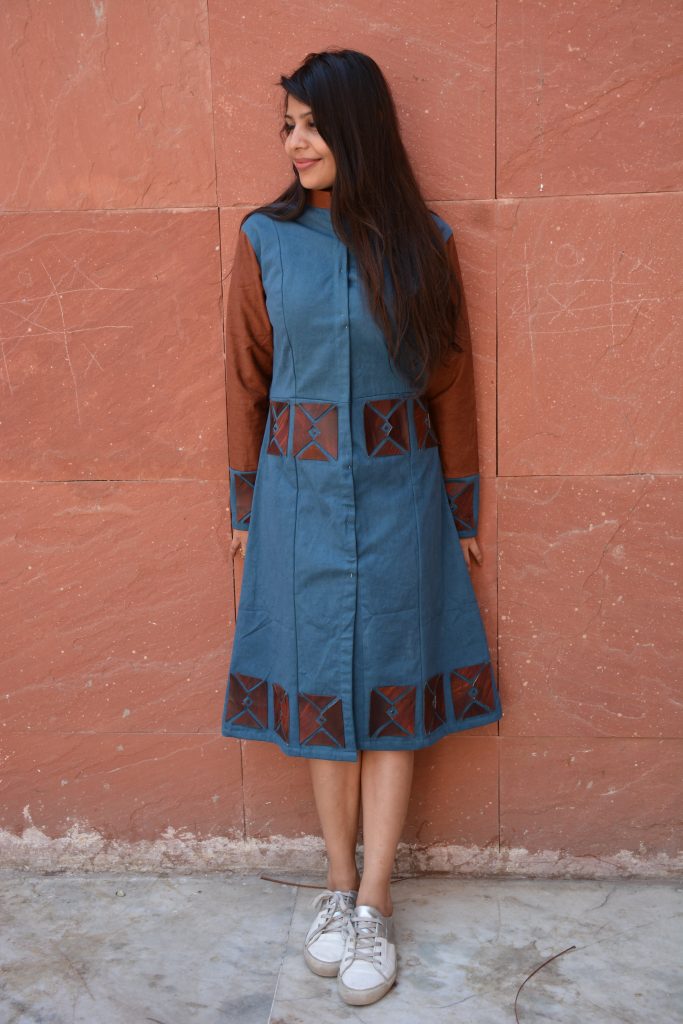 Long one-piece garment with the two combinations of color blue and brown, surface development is done with the leather patchwork. Patch motif is inspired from Viking Era which named "fertility".
                   Name of the model is Sonam Gupta who is a student at ARCH.
This was his major project. He worked on 'Motif development from the Viking Era' for his thesis as well.
People don't know what is Viking Era, so Chirag has to explain it to them. Whenever people look at this garment, they feel something unique has been done to create it.
Chirag wishes to work for the mass production of garments in future since his course includes quality control and testing etc.