I am Avi Kumari, a student of 3 years Undergraduate Course in Interior Design.
Visual thinking is the process of learning which is critically important, and understanding the way of what we think and learn. It is the key to educational improvement. As visual thinking involves purposeful use of our mind's eye to develop mental pictures or images. It has both logical and creative processing of mental images to solve problems, create new ideas, improve physical skills and quiet emotional state.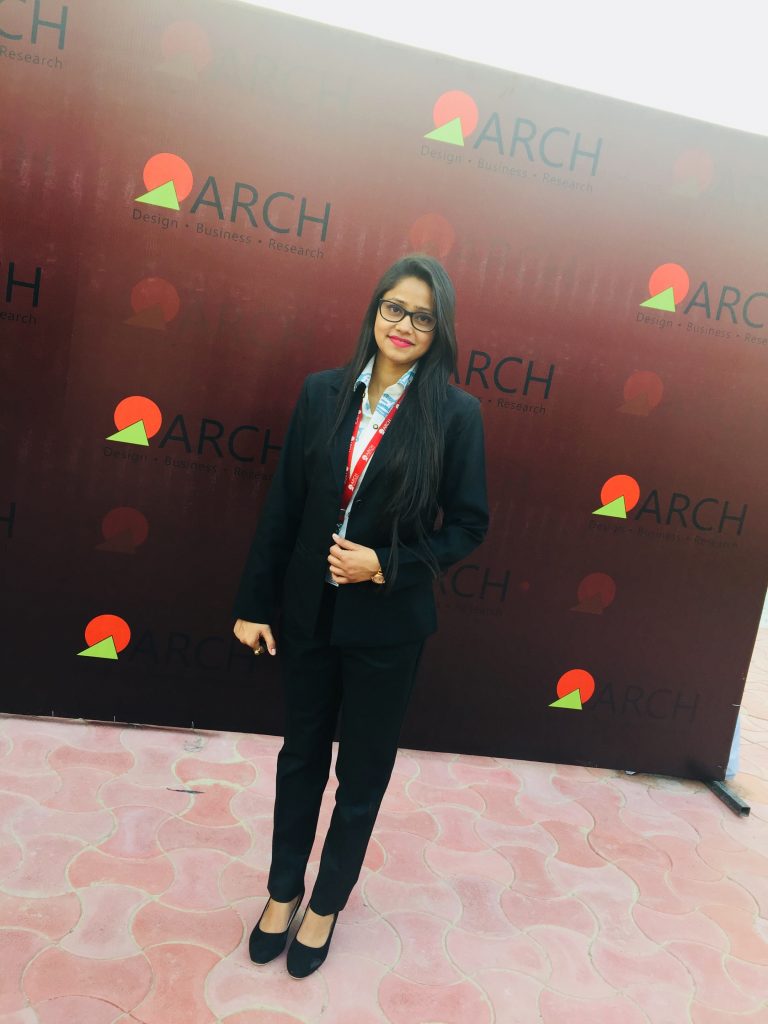 Avi Kumari
In my painting, I have shown a man who is having a giant thinking and visual space which I have shown through the smoke coming from his cigar in the form of the universe. To the reference of the picture I want to communicate that a person has so many thoughts at a time. The thoughts are as much or as vast as the universe that the person sometimes gets too much involved in them. Actually, the thoughts come from nowhere: they just pop up into our heads or emerge in the form of words leaving our mouths. They also generate from what we read or listen with full concentration. Our thoughts are also connected to our dreams. Mainly dreams occur because our brain is trying to make connections between various thoughts. Then, the dream itself trying to turn those thoughts into a story. In Design thinking, visual space plays an important role, as it is all about thoughts and ideas which come to our mind and the way we interpret them.