This article is written by Pranjal Joshi based on his interview of Somya Gupta
Somya Gupta has been interested in making cards and crafts since her childhood. Initially, she wanted to be an Interior Designer but as she grew up her inclination moved towards Graphics and 'Visual Effects and Movies'.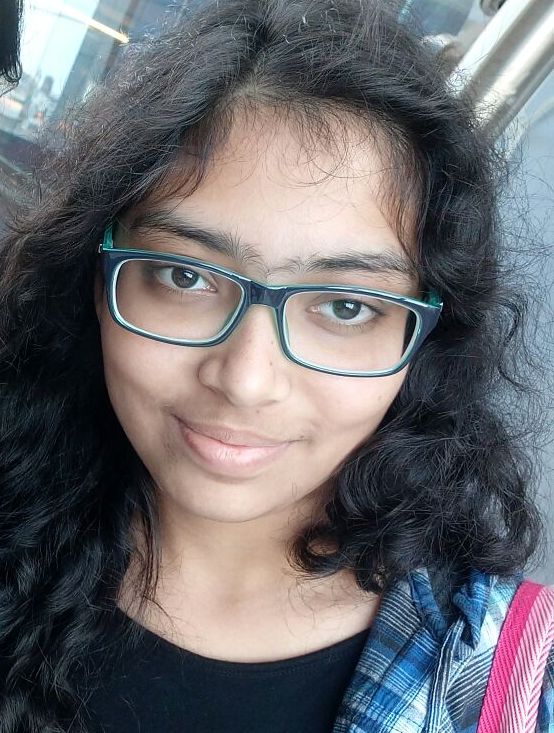 Somya Gupta 
Most of her artworks have been inspired by nature and sketching and clay work is her favorite works. Her favorite color is blue and it is pre-dominant in her work.
When she is creating an artwork, she makes sure that it is completed, no matter how difficult it is for her to complete her work. Her favorite medium is charcoal. A single pencil of charcoal can be used to create different shades. The depth that it gives to artwork is beautiful.
She pays attention to every minute detail, she possibly can, while she creates her artworks. Her father is a doctor but is still a great artist, her mother is a housewife and it was her ideas that took Somya forward all along, as she went ahead participating in contests at the school level.
Somya still remembers the day when she first did painting on canvas which was displayed in a class exhibition.
Sketching includes still life, nature drawing, human sketches, live drawings or illustrations. In sketching, one doesn't need many tools to work with.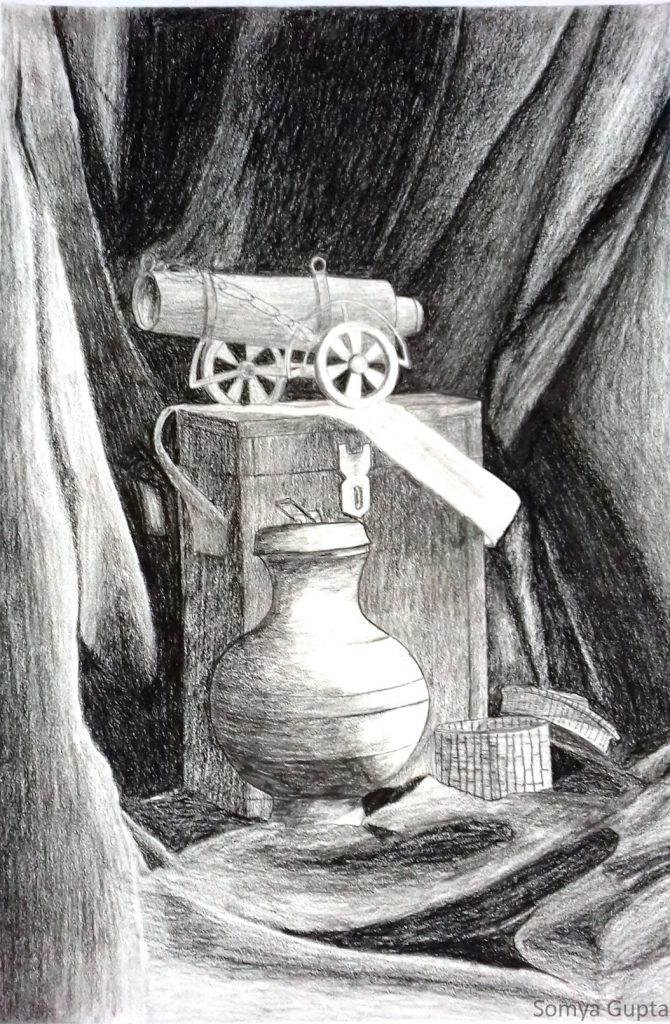 Still Life           
In clay work, it is important that the right clay is used. Multani mitti and khadi mitti are mixed in ratio 1:2. Dough must be soft with right water consistency; it gives a lot of chances to correct any mistakes. Clay structure must not be too thick or too thin or it will break.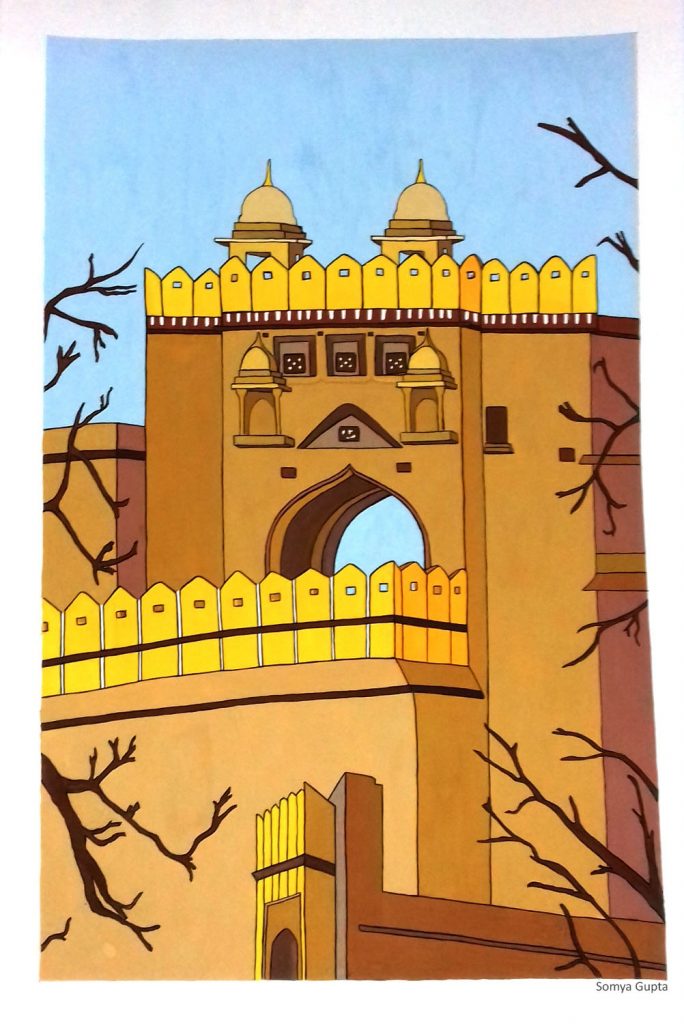 Tempera Painting
Erbe Kultur (German Heritage Culture)
16.5" x 23.4", Poster Colours  
Inspired by the Golden Heritage of Rajasthan because of its beautiful architecture and earthen colors!
Tempera is a technique in which opaque colours are used. It's a non- blending technique. Jamini Roy is a pioneer in this technique. We converted our live sketches of monuments into tempera paintings. We can see dominance of line and colors, the most powerful elements of art in these paintings. This process taught me how to work with poster colors and developed a better command over paint brush, how patience, enhances my drawing and painting skills
Clay Work
Clay brings life to our ideas. They are not just a thought or a sketch anymore but a product that you can touch and feel. That is the beauty of working with clay.