Meenakari is an art which originated in Persia(now Iran). It is the art of coloring a metal or stone surface by fusing it with brilliant colors. The art is believed to have been brought to India by Persian enamellists in 17th century A.D. during the rule of Shah Jahan. Mina is the feminine form of "Minoo" in Persian, meaning heaven. Mina refers to the azure color of heaven.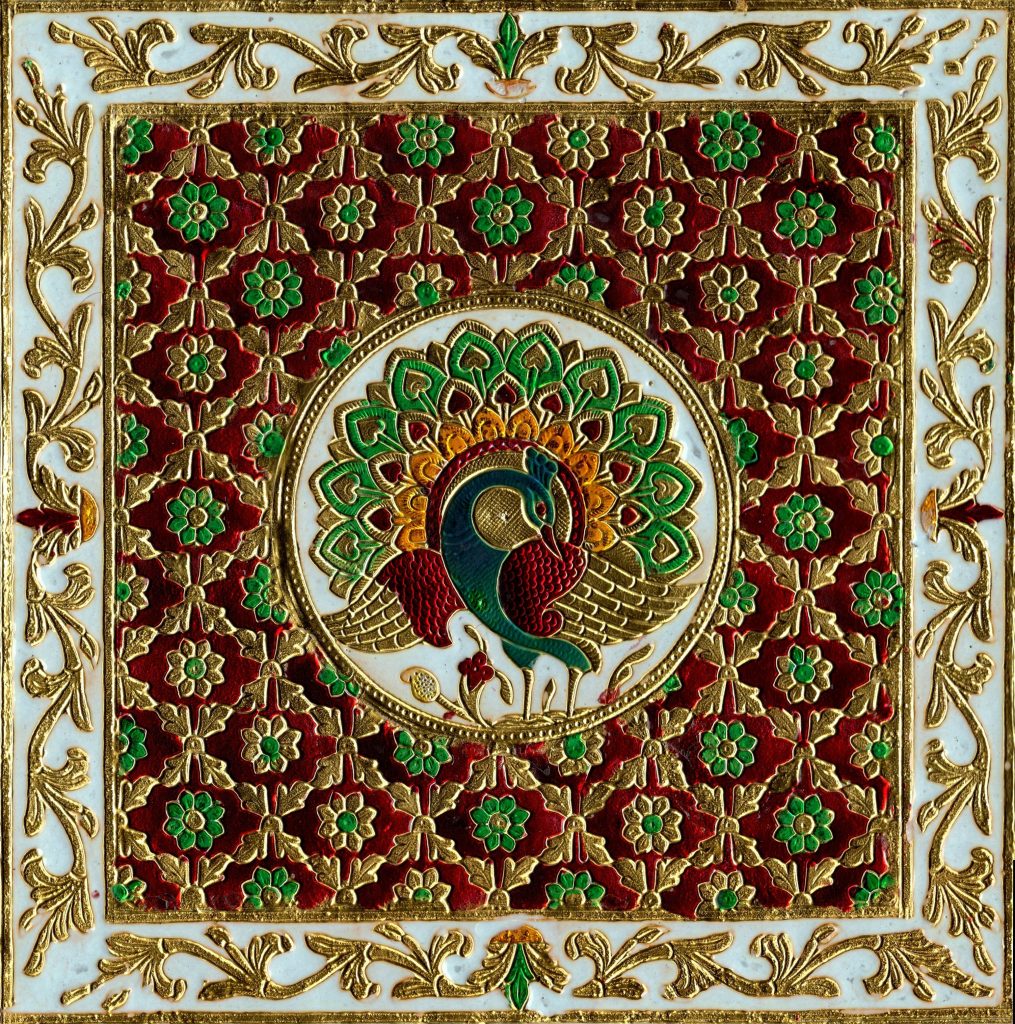 Meenakari Art Marble Vase 
Meenakari is the covering of a metal object with colored enamels. Red, Green and White enamels dominate in this art. The metal used is called 'chitras'. In this process, grooves or engravings in ornaments are coated with colored enamels. A wide variety of metals are used for Meenakari designing which include brass, copper, silver, and gold. The jewelry highlights depressions similar to a popular designs or images of gods and goddess. Meenakari expresses various themes and moments and gives an astonishing look to the surface. This is one of most incredible features of the Meenakari technique which distinguishes it from others.
In Rajasthan, this concept was introduced by Raja Man Singh of Amber, initially, it was used to create designs on the back of traditional polki jewelry.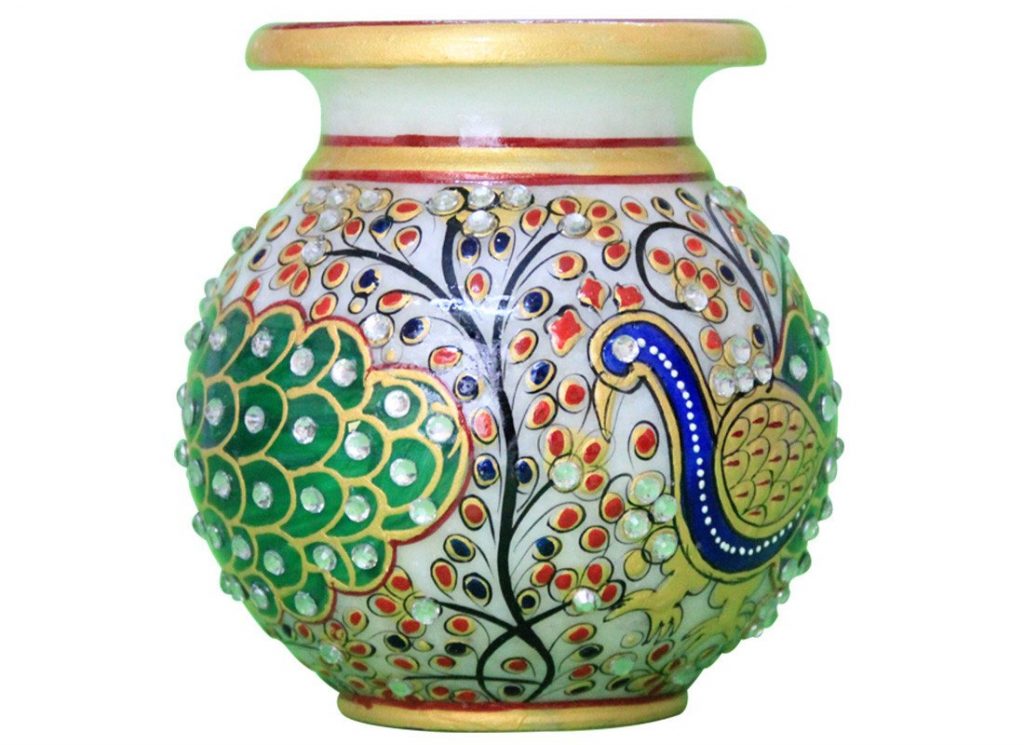 Florals & Peacock Meenakari
Meenakari is not just restricted to ornaments. The art now pervades décor products like showpieces, hukkas, jewelry boxes, idols, dining sets, trays, cupboards, bowls, sculptures and more. During the Mughal rule, exquisite Meenakari was done on hookahs and paan-daans.
Jaipur, is the hub for Meenakari work and one of the most evolved schools of enamel jewelry across the world. The craft involved in the making of Meenakari jewelry is delicate and requires a lot of skill. The surface of the ornament is chiseled into shapes, embedding different enamel paints (made with powdered minerals) into it. The designs are beautiful and the colors are vibrant, thus creating an astonishing piece of artwork.