This article has been written by Pranjal Joshi based on information provided to him by Chandani Sharma
This is an interview of Chandani Sharma who is a young, dynamic Interior Designer. She's an alumna of ARCH College of Design and Business, Jaipur (batch of 2006-2009) and has nine years of work experience in the field of Interior Designing. In this interview Chandani tells us about her life, experience at ARCH and her accomplishments as an Interior Designer.
Chandani says, "I was born at a small town Laxmangarh in Rajasthan in a Brahmin family, my father is a businessman and mother a homemaker. Since they wanted to provide me with the best education they got me in MODY, an English medium school in my hometown. From a young age, I developed an interest in decoration, which made me collect articles from newspapers and magazines, setting up my own room and getting involved in art and craft. I did research on my own as I had no background or idea of Design education after which, I convinced my parents to let me pursue a designing course.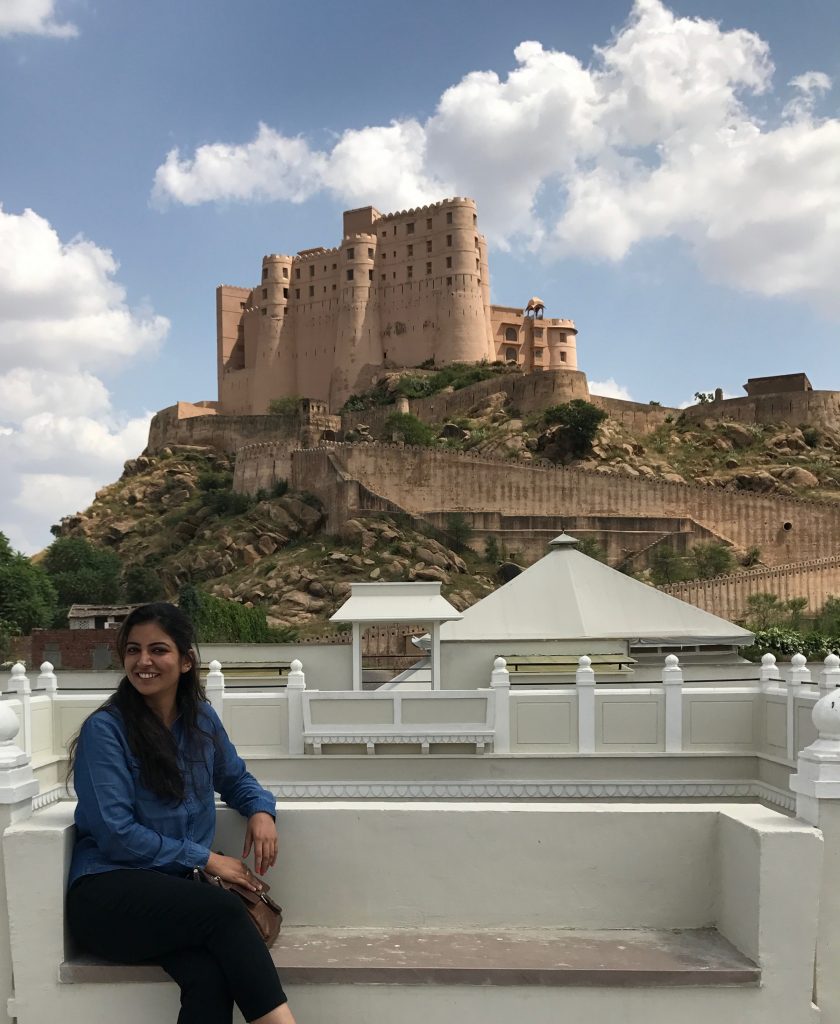 Chandani Sharma 
I still remember the day when I first came to ARCH College of Design and Business, Jaipur. It was when the campus of ARCH was being built at Malviya Nagar in Jaipur. My first six months at ARCH were the best six months I had in my life, we hand-crafted crafts on every wall and corner of the Institute and it created an unbreakable bond, a home away from home. During my 3-year Interior Designing course I did my training under Mr. Anoop Bhartaria, Sincere Architects, Jaipur. After graduating in year 2009, I went to Bangalore for my first job with Ms. Ashwini Tandon, MUSE Architects. In Bangalore, the culture, cuisine and lifestyle was different but Ashwini made it easy for me. She was a boss, mentor, guardian and friend.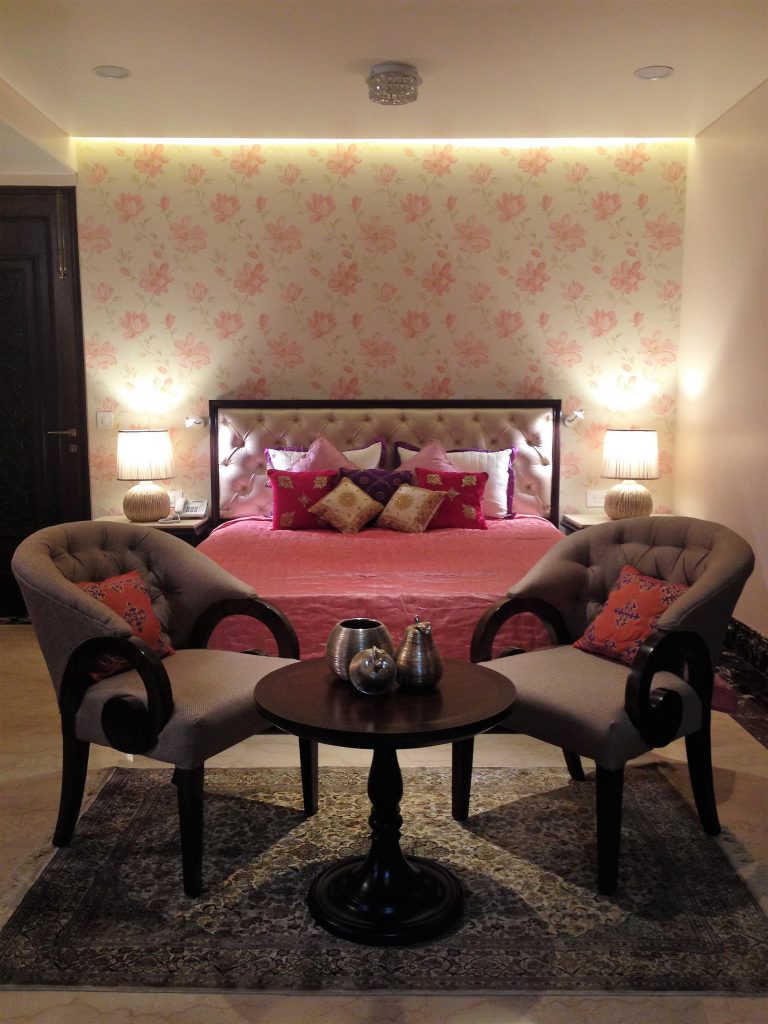 Designed by Chandani Sharma 
After spending one and half year in Bangalore, I decided to return to Jaipur, where I joined Ar. Ritu and Sandeep Khandelwal of Sthapatya Architects. In almost six years of my tenure with Sthapatya, I worked as a project and communication manager on various residential, commercial, heritage and restoration projects. I worked as an Assistant Interior Designer and site co-ordinator for a heritage conservation project at Alila Fort Bishangarh, a boutique hotel on Jaipur-Delhi road. I have also been associated with Nine Dot Squares, a design show based at Jaipur, since its inception and had been a part of its content development team and a vertical coordinator of its workshop. Working at Sthapatya bought me closer to Indian craft and heritage and helped me develop an intricate Design sense. I am the Founder and Owner at Sriijan Interiors which is an Interior Design studio. I am also a Traditional Craft Workshop Facilitator. Recently, I successfully completed Interior Design project of Icekraft, which is an ice-cream café in Jaipur.
Though my interests keep evolving, I enjoy poetry, English literature and reading. I often spend my time writing journals. I try to make sure that the path I walk on is the path I desire. Having an experience of nine years, I am currently working as a freelancer. I am deeply involved in Indian aesthetics, art & culture; I believe that a person should be able to relate to the space he lives in."