This article is written by Pranjal Joshi based on his interview of Komal Mahecha.
1. Tell us about yourself: Why did you want to work as a model? Why were you interested in this career?
I'm Komal Mahecha, student of 1-year Fashion design in ARCH. I've been connected to fashion industry from past 2 years. I was crowned Miss Rajasthan 2015 amongst 2000 girls that took part in the competition. I always had a craze for wearing designer clothes and walking on the ramp.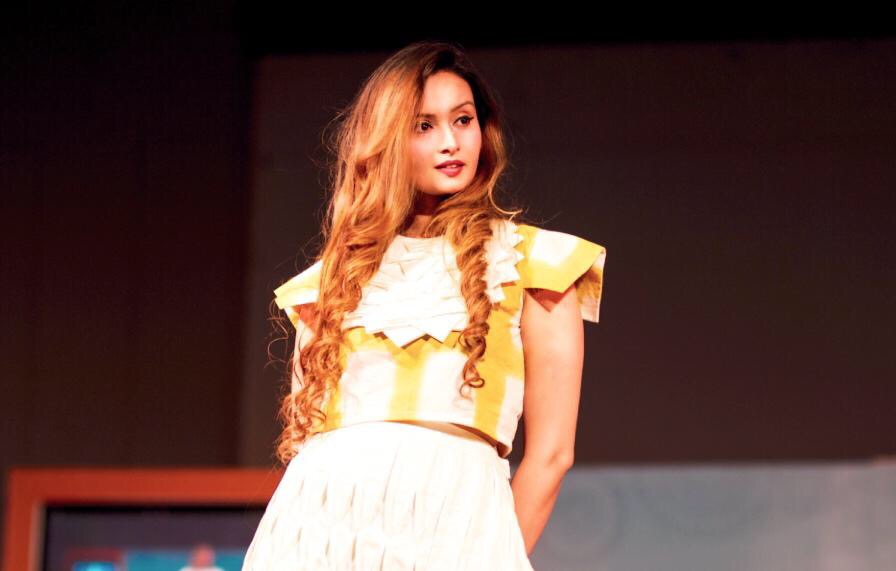 Komal doing a ramp walk

2. Have you attended fashion modeling courses? What related courses or studies have you taken?
To win competition of such a great level one needs to be a perfectionist. I hold a Masters in Classical dance in "Kathak", which really helped me to showcase my talent in the event. Apart from that I groomed myself for questions answer rounds and ramp walk rounds.
3. Models in general are very diet conscious people. Do you eat nutritiously? How often do you exercise or go to the gym?
For choosing a career as a model one needs to be fit. There are certain diet plans that everyone should follow, such as drinking loads and loads of water and having a protein rich diet. Yoga and daily exercise really helps me to keep my body toned up.
4. How did you come to know of ARCH and what made you go for a Fashion Designing course at ARCH?
A friend, who is an alumni of ARCH recommended me the 1-year Diploma course which is a complete package for anyone who wishes to learn the basics of designing.
5. You were the winner of Miss Rajasthan-2015. How did you prepare for that event? How has your life changed after that? Did you get more assignments after that?
Preparing for the beauty pageants is not an easy task. You compete amongst thousands of girls from your state to be the best. So definitely you need to work hard for it accordingly so that you can keep your best foot forward. This victory was definitely a life changing event of my life. I am now the brand ambassador of the Mody University of Technology & Science, Lakshmangarh. I also endorse brands like Mahima Madan Designs, Pacific Furnitures. I've also played the lead roles in documentaries and music albums.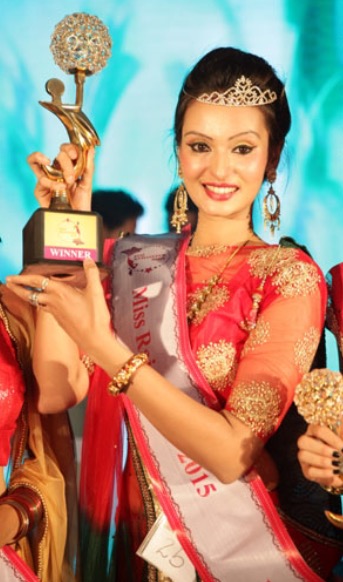 Komal with Miss Rajasthan 2015 Trophy
6. What is your favorite part about being a Fashion Designer? What skills are important for a successful career in fashion design?
I opted designing field over my ongoing modelling career because I wanted to stabilize my career. The best part about being a designer is that you get to experiment a lot without being confined to a particular trend. And lastly, according to me, to be successful as a designer one needs to be experimental and flexible in the way one should always be open to new ideas.
Thanks!